04/ Post-Modern Martech: Real 1:1 Customer Interactions, At Long Last
IBM's first Chief Brand Officer, Jon Iwata, really nailed one of marketers' greatest of-the-moment paradoxes when he opened his speech at the ANA Business Marketing 2017 Masters of B2B Marketing conference in Chicago:
​​
Iwata's talk went on to show how customers' willingness to share data about themselves, combined with the latest advances in digital interaction technologies – increasingly automated by artificial intelligence (AI) – heralds a future in which marketers will custom-tailor brand experiences for each individual customer or prospect, at the moment of interaction, instantaneously. Even down to the emotional triggers most likely to move that individual to act.
Really? How near can that future be in world where, shockingly, not one respondent to a September 2017 study of marketing and media professionals could say they fully understand their own marketing technology stack? And only 8% deemed their understanding "good," while everyone else ranged from "some" to "little."[i] That survey was fielded in the U.K., but the results exemplify study after study, in every region of the world. 
The paradox, you see, is that marketers must master the digital technologies of the Modern Marketing tech stack before they can attain the Post-Modern Marketing future Iwata and others envision – and they have a long road still to go. As Stein IAS Chief Innovation Officer Marc Keating puts it, "The biggest challenge for the future of marketing technology in the Post-Modern Marketing age is that there's still not a lot of companies doing the now."
And yet … a small number of pioneers are, in fact, leading the way toward Post-Modern Marketing's individualized, tech-enabled intelligent experiences that will immerse customers in creative/content that emotionally connects with them – propelling them to explore the brand and share their experience. We saw that in chapter 3's studies of "Fearless Girl," "The Field Trip to Mars," and "VERYX 360 Experience" – though none of those were individualized one-to-one. 
So, what are the key characteristics of the Modern Marketing stack that marketers have yet to master and, most importantly, what does it take to master them? How will that stack evolve in the Post-Modern Marketing age, and how can marketers prepare for it? And – existentially – will marketers who don't move quickly enough to master modern martech and embrace Post-Modern Marketing ever catch up with competitors who do?
How to Build Modern Marketing Automation: Start Small to Go Fast
Ironically, the fastest path to success in marketing automation (MA) is to start small. Note: that does NOT mean go slow. But hitting an existing business or marketing culture with MA's maximum potential in one fell swoop is certain to cause total paralysis.
"When I mention marketing automation to a client for the first time, I can see the fear instantly light up their eyes," says Stein IAS Chief Innovation Officer Marc Keating. "They're thinking, 'Oh my god, this means I have to coordinate marketing with sales, and maybe customer service, so I have to get senior management on board, bring in HR, impart training, get the web team involved, get IT involved because I'm capturing data, and now that means GDPR privacy considerations.' The only path through that fear is to start with a small pilot project."
Another absolute requisite is organizational aspiration to achieve total digital transformation, preferably embodied in a CMO looking to be a game changer. For many large enterprises – the main organizations with the scale and resources to fully realize MA's potential – that may mean millennial CMOs, or younger. Someone who's main understanding of the world comes through advanced digital communications.
Here is the step-by-step high-level plan for Modern Marketing automation:
Step 1: Pick a small pilot campaign, in one region, with a small team of people.
Step 2: Align management and sales stakeholder goals with marketers', making sure each is clear on the short- and long-term MA benefits to expect. For management, MA brings lower cost, higher productivity and, most importantly, superior visibility into the pipeline which results in far better forecasting and decision-making. For marketing, it's about much better effectiveness through automation and the ability to prove ROI and revenue generation from marketing investment. For sales, it's about better leads that drive their success faster and higher.  
Step 3: Define the outcomes you seek, in terms of pipeline or sales increase, loyalty, retention or growth.
Step 4: Develop the blueprint for achieving those goals, defined in terms of the personas that influence or decide purchase; the different buyer journeys each of those personas pursue; the content that will influence them, rationally and/or emotionally, at each stage of each persona's journey; and the trigger events that indicate transitions between journey stages. This is the essence of the "nurture stream."
Step 5: Test your assumptions about personas, their journeys, and their content needs via digital body language (DBL) analysis and predictive modeling, using the results to refine your personas and enhance all levels of the blueprint. (See the Predicting Qualified Leads sidebar for further detail.)
Step 6: Get consensus from all stakeholders on the initial lead-scoring approach, and what characteristics constitute a qualified lead. Plan to make this a "living document" that evolves during execution to embrace new insights into prospect behavior. 
Step 7: Begin execution, i.e., program the blueprint into the MA system you've chosen, commission the content, build the initial audience database and/or launch awareness campaigns that draw people into the nurture stream.
Step 8: In 2-to-4 weeks, plan a round of campaign optimization based on immediate results. At this stage you can assess email open rates, click-through rates, subject line performance, performance of key content assets, etc., enough to make adjustments to tweak performance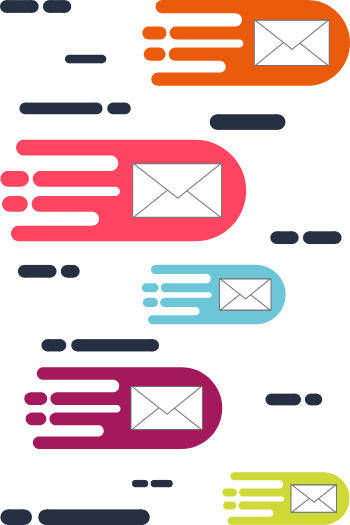 Step 9: After six months or so (actual timing is based on the duration of your target's expected buyer journey), analyze results against stakeholders' goals to see what benefits accrued, and what learning you can use to improve/optimize the nurture stream. If you've integrated your CRM, you can evaluate stats like pipeline value and revenue closed.
Step 10: Based on the attributes of your successful pilot, build a business case for expanding MA to more business units and regions. 
Step 11: Consider connecting your MA system to data management platforms (DMPs) such as Oracle's Bluekai, which opens a new world of opportunity to use intelligence from the MA platform to trigger custom banner ad construction for different personas, in real time; consider connecting to your website for the same opportunity.
Keating says to expect it'll take at least two or three years to "go to 11" – i.e., reach a Step 11 maturity level, which allows the full potential of MA to be realized. Meanwhile, though, the business will benefit at every level through better quality leads, more customer conversion, and increased customer and pipeline visibility that supports superior strategy development and management decision-making.